Wall mounted headboards are one type of headboard that differ from others – especially when compared to floor standing headboards – because of the way they are fit behind a bed. They may require some effort when installing them, but wall mounted headboards come with some undeniable advantages. Discover with us whether a wall mounted headboard is the right choice for you.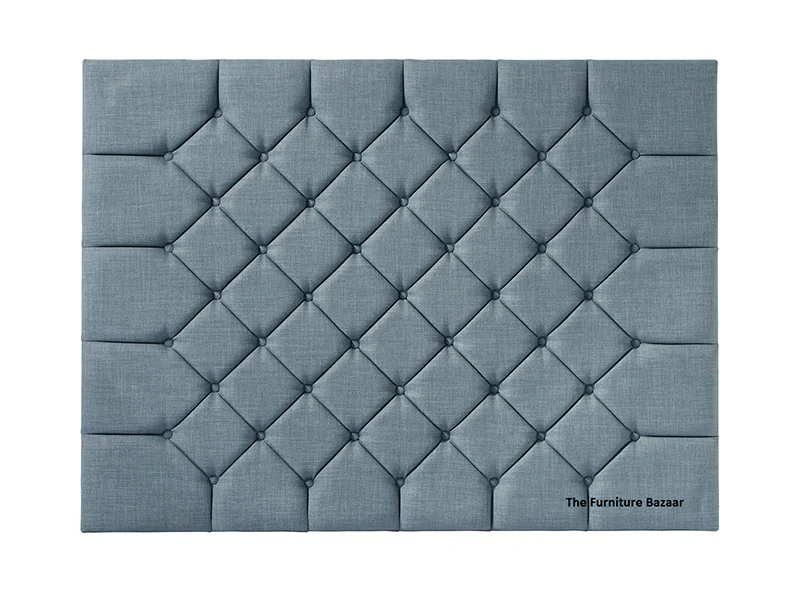 What is a wall mounted headboard?
Wall mounted headboards – often referred as wall hung headboards – are a specific type of headboard designed to be fit by hanging them onto the wall rather than the back of the bed. Wall mounted fixings and brackets on the back of the headboard are used to secure this type of headboard to the wall.
They differ from floor standing headboards as they are floating from the floor rather than sitting on it using struts as support.
Why choose wall mounted headboards
One of the advantages of choosing a wall mounted headboard is that they offer great support and stability, as they are firmly secured to the wall behind the bed. They also provide a superb decorative element: if you want to make a statement in your bedroom, by choosing a wall mounted headboard can opt for taller options compared to what is usually available with conventional headboards relying on struts for support.


Wall mounted headboards at Magna Beds
Beyond leather armchairs, the Chesterfield style was later used to produce other types of furniture, including upholstered beds and headboards, and using different types of upholstery fabric. Chesterfield is nowadays synonymous of class and elegance all over the world and remains a style that embodies the perfect combination of sophistication and comfort.