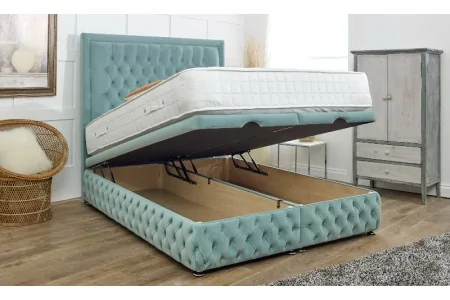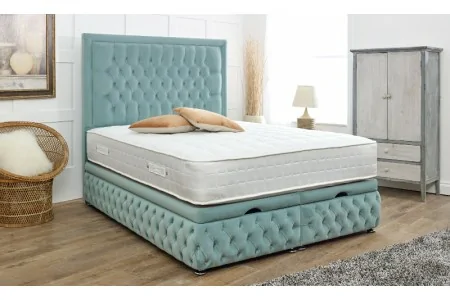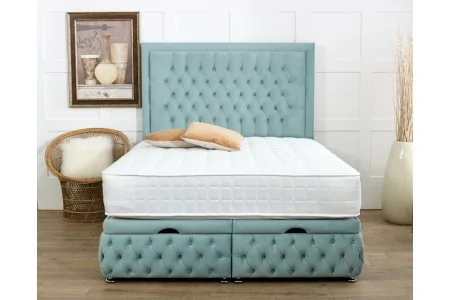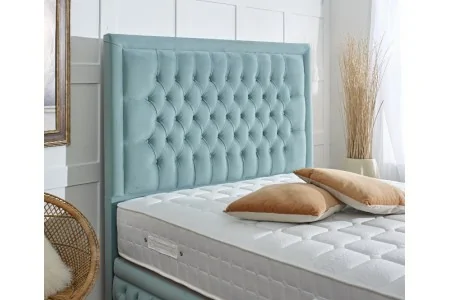 Sofia Ottoman Divan and Headboard 3ft Single Malia Plush Velvet - Beige
100% secure payments
Sofia Upholstered Ottoman Divan and Headboard
A bedroom shouldn't only be exciting and stylish in your dreams, a brilliant looking bedroom should also be a reality for householders. If you're looking to turn heads for all the right reasons, while giving yourself added storage space, the Sofia Ottoman Divan Bed with Headboard is the perfect addition to your bedroom.
This Ottoman divan bed comes with Malia plush velvet, and just as importantly, it was handmade in UK. There is a lot of love, care and affection in handmade products, and you can rest assured you get the very best that Britain has to offer with this stunning bed with headboard.
No matter what some people say or think, size matters, and you'll be delighted to know the Sofia Ottoman Divan Bed with Headboard comes in all UK sizes. Yes, this means you can choose from 3'0 Single, 4'0 Small Double, 4'6 Double, 5'0 Kingsize and 6'0 Super Kingsize; helping you to feel tremendous comfort every night.
Another reason you will feel immense comfort every night is because of the Malia plush velvet finish. This feels tremendous, and while the lead product comes with a Duck Egg colour, you have a great feal of flexibility in the final look. You can choose between 12 colours in the Malia plush Fabric, so no matter what style you have going on in the bedroom, you will find something that compliments your look perfectly. Whether you want to create a seductive style or something more eye-catching, you can opt for dramatic charcoals, silvers and more fragile yet welcoming shades.
The handmade in the UK design is made even more appealing by the hand-upholstered work in creating the Chesterfield design. This is a look that many people will instantly recognise, and it is a style that fits perfectly into bedrooms of all shapes and sizes. The deep buttoned effect is pleasing to the eye, and of course, these are matching fabric buttons. Every last detail has been taken care of, and we are sure that the Ottoman divan bed will be a fantastic addition to your home.
Of course, one of the most important things about an Ottoman, and which is a vital component of the Sofia Ottoman Divan Bed with Headboard, is that opens up to provide you with storage space. Every household benefits from additional storage space, keeping your home appear tidy, and allowing you to access things just when you need them. The Ottoman opens and closes easily, with a great deal of depth for storage. The storage space runs the entire length of the bed, so you have a chance to magically create lots more room in the bedroom!
The headboard stands at 137cm tall, which is a good height for most people, and should allow you to relax in whatever manner is best for you. Whether you like to sit upright and read or allow yourself to dive into a flurry of pillows, this is a headboard that looks great, but is tough enough to care for you, and the wall behind!
At Magna Beds, we aim to please, and we believe a handmade in the UK ottoman divan bed in a range of colours, plush fabrics and sizes is perfect for your home. You'll appreciate the Chesterfield design, but you'll fall in love with the functionality of the storage space.
Order free sample Swatches
Size

Height

(C)

Width

(A)

Length

(B)

Single
39
100
195
Small Double
39
130
195
Double
39
145
203
King
39
160
203
Super King
39
190
203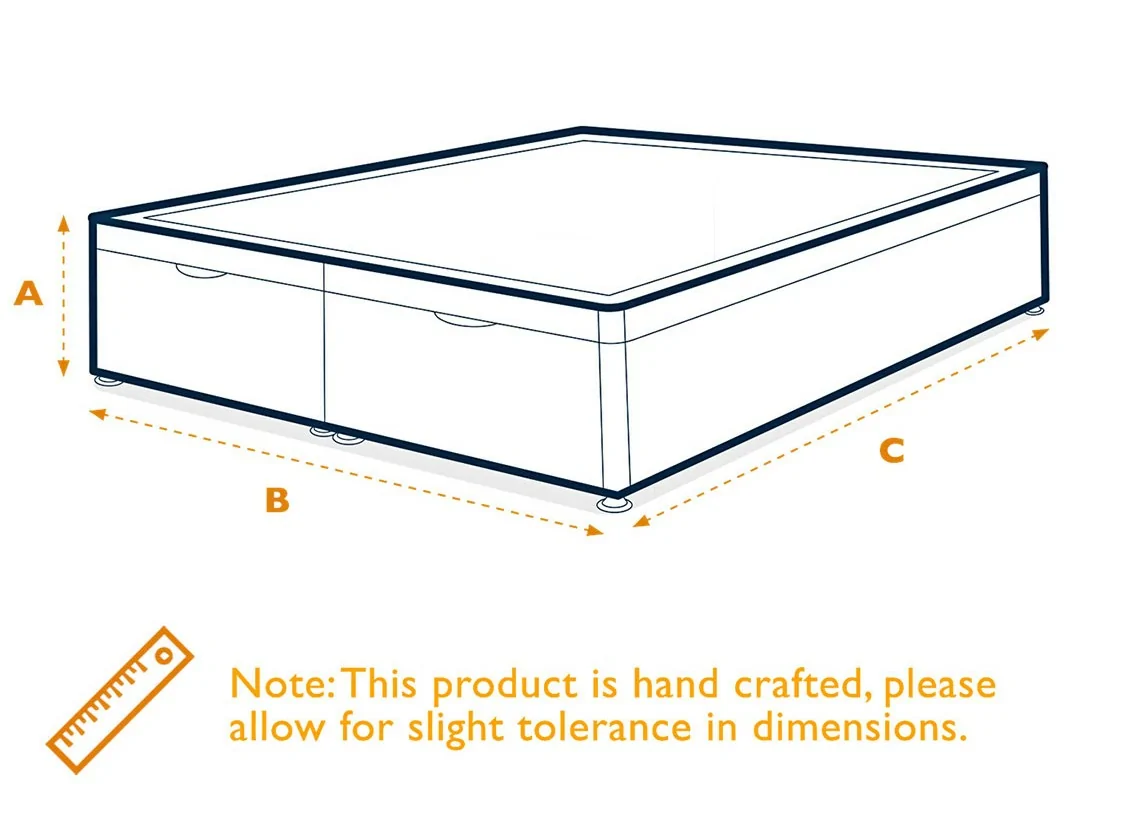 Quality really matters to us at Magnabeds. A new bed is one of the major home buys in a persons life, and this is why we feel it more important to provide a long lasting, quality product for you to enjoy for years to come. Being the manufacturer we can offer some great pricing compared to other online retailers and especially stores on the high street.
Discover more by browsing through our website. Questions? Please feel free to contact us where we are more than happy to discuss your needs.