Vivienne Ottoman Blanket Box
Ottoman storage boxes should combine fashionable flair with functionality. These brilliant space saving solutions have an upholstered finish and classic design.
Storage is essential in every bedroom across the UK, but you can't settle for any space-saving solution if you have a stylish home. It would be best if you had a storage option that fits your room's elegant style and is a talking point in its own right.
There is a huge need to combine functionality and flair. An ottoman box is a brilliant way to make more room for your prized possessions or bedroom necessities while enhancing the bedroom's overall look.
The Vivienne Ottoman has striking upholstered piping around the lid and traditionally comes with a light blue plush velvet finish.
All our Ottoman boxes match a popular bed style, so if you are keen to create a consistent style in your bedroom, you can do so. Knowing you can create a continuous theme makes many people happy, as does the ability to do it in an Art Deco style.
These Ottoman boxes have a handmade upholstered finish, and they can be tailored to your needs. Our handcrafted solutions provide bespoke services for every bedroom, and all of the boxes can come in a wide range of fabrics and colours.
If you are looking for diversity in the sizes of your Ottoman box, you will find everything you need. You can choose a 3'0, 4'0, 4'6, 5'0 or even a 6'0 Ottoman box. Every household and bedroom can welcome one of these space-saving marvels, and you'll love how it looks and feels in your bedroom.
Order free sample Swatches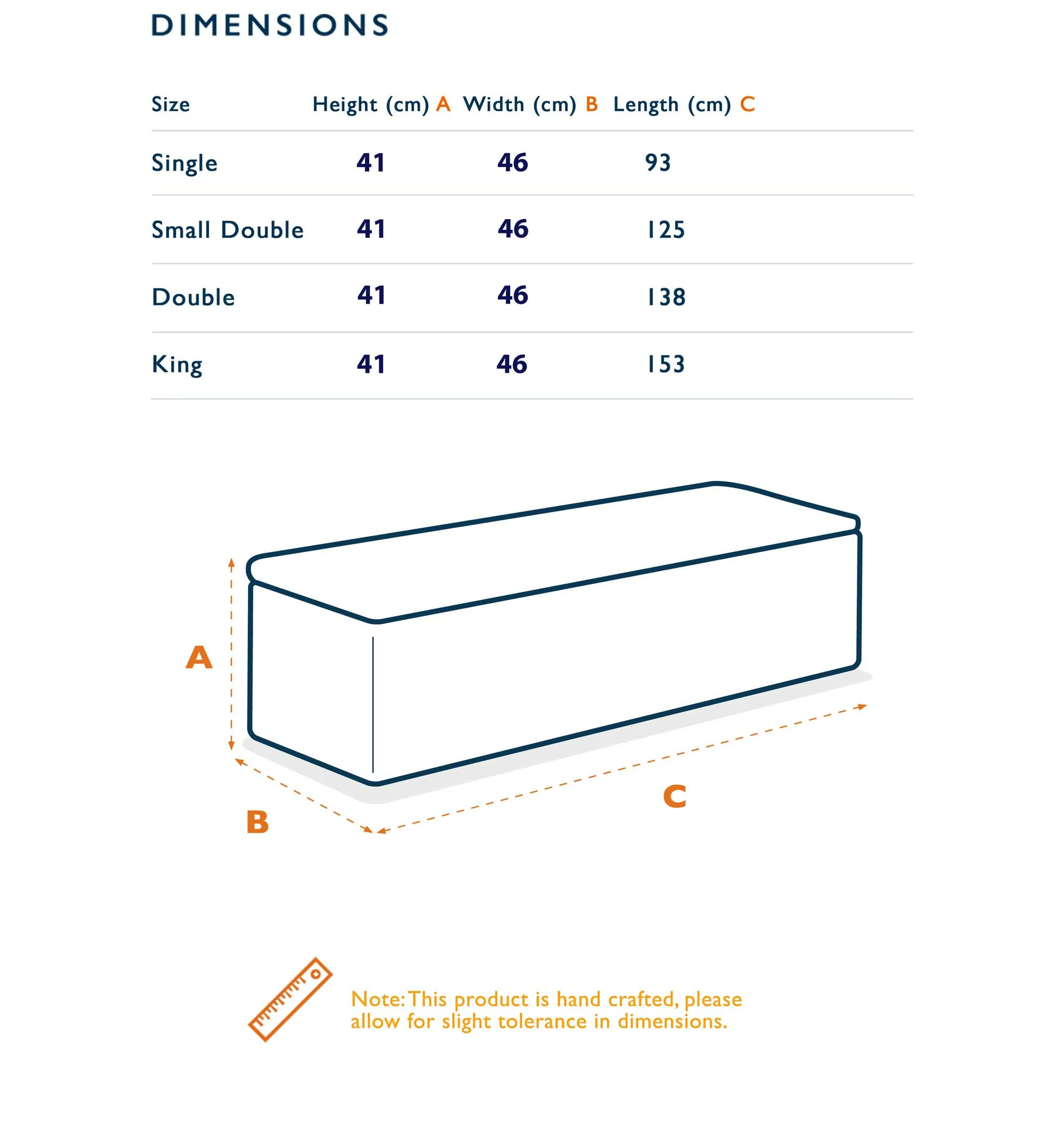 Quality really matters to us at Magnabeds. A new bed is one of the major home buys in a persons life, and this is why we feel it more important to provide a long lasting, quality product for you to enjoy for years to come. Being the manufacturer we can offer some great pricing compared to other online retailers and especially stores on the high street.
Discover more by browsing through our website. Questions? Please feel free to contact us where we are more than happy to discuss your needs.